What is breast cancer?
Breast cancer is a type of cancer that disrupts the function of cell division in breast cells. Breast cancer cells multiply in a patient, out of control and too much. There are different types of breast cancer. The type depends on which type of breast cell is affected. This cancer can start in different places in the breast. However, there are effective treatments for this disease. On the other hand, Iran has a strong medical infrastructure and prices are very low. Therefore, we intend to undergo breast cancer treatment in Iran here.
The breast has three general parts:
Lobules: Tubers in which milk is made.
Ducts: The tubes that carry milk from the lobule to the nipple.
Connective tissue: The fibrous tissue and adipose tissue that surrounds and holds together other parts of the breast.
Most breast cancers start in the ducts or lobules. Cancer cells can travel out of the breast through blood vessels and lymphatics and spread to the rest of the body. In this case, we say that metastatic cancer has occurred.
What are the different types of breast cancer?
Treatment of breast cancer in Iran: The most common types of breast cancer are these two types:
Invasive breast duct cancer: In this type of breast cancer, cancer cells form in the duct. After advancing slowly, they move outwards and into other parts of the breast. These cells may even come out of the breast and affect other areas of the body.
Invasive lobular breast cancer: In this type of cancer, cancer cells first form in the lobule and then move to the rest of the breast and beyond.
There are other types of breast cancer that are not uncommon, such as Paget's disease, medullary cancer, mucosal cancer, and inflammatory breast cancer.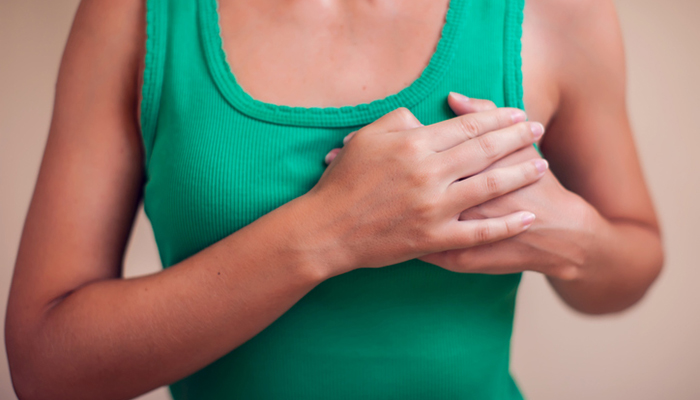 Breast Cancer Treatment in Iran: What should we do to treat breast cancer?
Once we recognize the symptoms in ourselves, we should see a specialist. If your doctor determines that you have breast cancer, he or she will begin treatment. The choice of treatment depends on the type of cancer and how far it has progressed. The sooner we diagnose this disease (in the early stages), the easier it will be to treat. There are several ways to treat cancer, including:
Surgery: One of the treatments for breast cancer is surgery to remove the cancerous mass.
Chemotherapy: In chemotherapy, oral and injectable drugs try to kill cancer cells and shrink the cancerous mass.
Hormone therapy: ‌ Another way is to prevent the female hormones that are needed for cells from reaching the cancer cells.
Biotherapy or biological therapy: In this treatment, they try to strengthen a person's immune system so that it can overcome cancer.
Radiation therapy: Killing cancer cells with radiation such as X-rays
Why breast cancer treatment in Iran?
Iran is the best destination for health tourists with its excellent medical infrastructure and very reasonable prices. On the other hand, Iran has many beautiful tourist attractions. Every tourist wishes to visit these cultural and natural sights. Loved ones who need breast cancer treatment will not only receive the best treatment for this complication, but will also leave this legendary land with fond memories of Iran's sights.